Pliske Marine Inc - World Yacht Survey is owned and operated by H. M. "Butch" Pliske.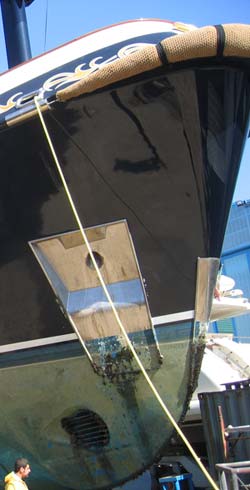 I have been a professional yachtsman since 1959 and a marine surveyor, aka Pliske Marine, since 1984. My yachting experience includes ocean racing, as well as acting as a captain of sailing yachts, sportfishermen, and motor yachts. As project coordinator, I advised yacht purchasers during the construction of sailing and motor yachts. I was a supervisor at Striker Yachts for several years. In addition, I owned and managed my own yacht services company, maintaining numerous yachts in the south Florida area.
I have surveyed well over 3,000 yachts of all sizes and types. These surveys have included brokerage yachts, new construction, insurance surveys, appraisals, damage surveys, and walk-throughs for general condition. In addition to general survey responsibilities, I have been involved in consulting and supervision on a number of yachts from the planning stages to the acceptance trials.
World Yacht Survey was formed in 1998 and consists of; Butch Pliske, Chris Pliske who holds a Limited Oceans Chief Engineer & Unlimited Oceans 2nd Engineers license, David Pliske, graduate of United States Naval Academy and US Navy Lieutenant. Robert Albright graduate of University of New York Maritime College - a professional yachtsman and surveyor for 20 years. Charles Weldon, graduate Triangle Institute with electrical degree, ABYC certified, professional yachtsman since 2004.
World Yacht Surveyors survey yachts all over the world for some of the most discriminating yachtsmen in the world. We survey all size of yachts, power and sail; however the average size yacht we survey is over 100' in length. We are efficient because we can put a team of talented men on board and needless to say all of our work is confidential.
We hope to be able to assist you in the purchase or construction of your new yacht.
Butch Pliske is a member of Society of Naval Architects and Marine Engineers, Association of Yachting Professionals, American Boat and Yachting Council, Marine Industries Association of South Florida, National Fire Prevention Association, and the Florida Yacht Broker's Association.